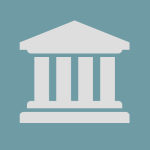 Rhode Island Revises Banking Regulations
Rhode Island made changes to its banking regulations covering depository and certain non-depository institutions.
230 RICR 40-10-2, Banking Reg. 6, § 2 has been revised to add requirements for third-party loans servicers and other issues regarding lenders, loan brokers, and small loan lenders.  The revisions also include a complete re-numbering of several of the sections.
For depository institutions, Section 2.4 has been revised to indicate that financial institutions, credit unions, and other insured-deposit-taking institutions authorized to conduct business in Rhode Island are not considered third-party loan servicers, in addition to not being considered to be lenders or loan brokers.
The revisions include the following provisions:
Licensees are required to upload quarterly and annual financial statements.
Third-party loan servicers are not required to carry a bond in the amount of $50,000. In addition, the requirements for increasing bond amounts when adding branches has been removed.
Only licensees that lend or broker mortgage loans are now required to appoint a qualified individual (QI) or branch manager who is licensed as a Rhode Island mortgage loan originator (MLO). QIs for third-party loan servicers will not be required to hold an MLO license.  In addition, if a lender's or loan broker's headquarters office will not conduct licensable activity, the QI will not be required to hold an MLO license, although the QI will need to meet other requirements.
QIs and branch managers of third-party loan servicers will be required to have at least five years of experience in the type of business for which a license is being sought and can include employment, supervision, or independent work experience. In addition, if the proposed QI or branch manager has less than five years of experience, the Department of Business Regulation will take individual circumstances into account, such as education experience or the complexity of transactions the individual has experience handling.
The regulation now notes that the QI's or branch manager's role is to oversee the operations of the licensee and require compliance by all MLOs, and that the QI or branch manager should be physically located at the licensed location. The previous language indicated that the QI or branch manager was required to be located at the licensed location.
The regulation further notes that "designated managers" are QIs and branch managers and need to be able to demonstrate financial responsibility.
Criminal background check authorizations are now submitted through the NMLS.
Third-party loan servicers must now designate an agent in Rhode Island who may endorse insurance checks on their behalf.
The advertising portion of the revised regulation now refers to "Rhode Island Licensed Third-Party Loan Servicer" instead of "Rhode Island Licensed Mortgage Servicer."
The book account and records requirements of the regulation now include requirements for third-party loan servicers. Rhode Island also now requires the lenders, loan brokers, small loan lenders, and third-party loan servicers to maintain records of all required TILA-RESPA Integrated Disclosures for each customer.  Further, any licensee located outside of the United States must now upload into the NMLS a signed and notarized statement that the licensee agrees that all records necessary for examination will be housed in the United States or will be provided to the Department for the purpose of conducting examinations and/or investigations.
These changes were effective January 1, 2019.