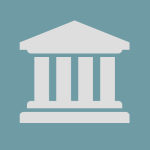 Rhode Island Adopts Provisions for Remote Work
The Rhode Island Department of Business Regulation adopted rules providing guidance allowing remote work locations for employees, including mortgage loan originators. Specifically, the rules state that employees of a licensee may perform services or act as a mortgage loan originator from a remote location, provided amongst other things that: (1) The employee is subject to the supervision of the licensee; (2) The licensee has risk based, written policies and procedures for monitoring employees; and (3) The licensee provides training to employees regarding keeping all conversations about or with consumers confidential.
These provisions are effective immediately.