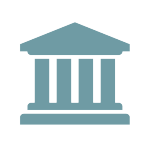 Regulators Propose to Codify Interagency Statement on Supervisory Guidance
The OCC, Federal Reserve, FDIC, NCUA, and CFPB have issued a proposal to codify the 2018 Interagency Statement governing the use of supervisory guidance and make the Statement binding on those agencies.
Supervisory guidance allows agencies to advise the public about how an agency proposes to exercise a discretionary power, but generally does not create binding legal obligations. Supervisory guidance can outline the agencies' supervisory expectations or priorities, articulates the agencies' general views regarding best practices, and provide examples of practices to promote safety-and-soundness and legal compliance.
The proposal affirms that supervisory guidance does not create binding, enforceable legal obligations on the public. Violations of supervisory guidance will not themselves result in enforcement actions or other adverse actions (such as formal findings of violations or issuance of matters requiring attention or supervisory recommendations). Among other things, agencies will: 1) try to limit the use of hard numerical thresholds or "bright line" rules in guidance; 2) seek and consider public comment on supervisory guidance; 3) reduce the issuance of multiple supervisory guidances on the same topic; 4) endeavor to make the role of supervisory guidance clear in communications to examiners and supervised institutions; and 5) encourage supervised institutions to discuss their concerns about supervisory guidance with their appropriate agency contact.
Each of the agencies is accepting comments on the proposal through January 4, 2021.