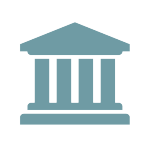 "Ransomware" Attack Strikes Companies World-Wide
A widespread malware attack, dubbed "WannaCry," threatened a multitude of organizations and computer systems over the weekend of May 12-14, 2017, with hackers demanding roughly $300 U.S.D. for the release of compromised data.
Although a relatively new form of cyberattack, "ransomware" attacks are becoming more and more frequent.  A ransomware attack is a cyber equivalent of an old-fashioned "stick-up" where a hacker breaches a firm's firewall either through brute force or, more commonly, an errant click by an employee on a link in a phishing email.  Once inside the firm's system, the hacker engages in a hostile encryption of all the system's data, demanding the firm pay a "ransom" for its release.  If the ransom is not paid within a set period of time, the hacker claims the data will be lost to the user forever.
The WannaCry attack affected over 200,000 victims in approximately 150 countries.  This attack focused on the exploitation of a critical vulnerability in a common operating software that has been rectified by the manufacturer.
The United States Computer Emergency Readiness Team issued an alert regarding the attack with a detailed description of the attack and technical details on how to fix it.