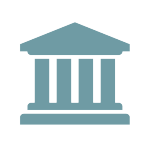 Proposed Changes to Manufactured Home Construction and Safety Standards
Recently, HUD proposed a rule that would revise the Federal Manufactured Home Construction and Safety Standards which would apply only to the design, construction, and installation of new manufactured homes. Many of the proposed changes would serve to codify existing building practices or conform HUD standards to other existing residential building codes. The proposed rule includes the following eight (8) standards HUD has identified as having an economic impact on the production costs of manufactured homes: (i) changes to allowed moisture content of treated lumber, (ii) modifications to the temperature ratings for air ducts, (iii) adding a requirement for the water resistive barrier, (iv) modifications to kitchen cabinet fire protection, (v) changes to the maximum distance from the fixture trap to vent, (vi) under-chassis line-voltage wiring protection, (vii) updated reference standards allowing reduced design values for certain lumber, and (viii) modifications to structural design requirements for attics.
HUD is requesting public comments, which are due by September 19, 2022.