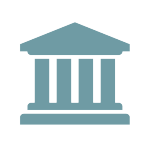 President Issues Executive Order on Core Principles for Regulating the United States Financial System
The President outlined Core Principles for the United States Financial System by Executive Order on February 3, 2017. According to the Executive Order, the Secretary of the Treasury must consult with the heads of the member agencies of the Financial Stability Oversight Council, which includes the CFPB, and report back to the President within 120 days from the Executive Order on how the members plan to promote, support and implement the Core Principles.
The Core Principles consist of the following: (a) empowering Americans to make independent financial decisions and informed choices in the marketplace, save for retirement, and build individual wealth; (b) preventing taxpayer-funded bailouts; (c) fostering economic growth and vibrant financial markets through more rigorous regulatory impact analysis; (d) enabling American companies to be competitive with foreign firms in domestic and foreign markets; (e) advancing American interests in international financial regulatory negotiations and meetings; (f) making regulation efficient, effective, and appropriately tailored; and (g) restoring public accountability within federal financial regulatory agencies and rationalizing the federal financial regulatory framework.
The entire Executive Order can be found here: https://www.whitehouse.gov/the-press-office/2017/02/03/presidential-executive-order-core-principles-regulating-united-states.