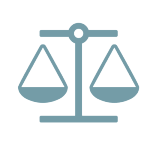 Plaintiffs Lack Standing to Bring RESPA Class Action
Recently, the U.S. District Court for the Western District of North Carolina found that consumers lacked standing to assert class allegations under RESPA concerning a "kickback" or "unearned fee" scheme against a mortgage lender and a real estate company, due to the plaintiff's failure to plausibly allege concrete harm in the form of increased charges.
The plaintiffs alleged that the real estate company "steered" them to obtain loans from the mortgage lender, who allegedly paid the real estate company thousands of dollars a month to refer its clients to the mortgage lender, in a kickback scheme that allegedly violated RESPA. The plaintiffs asserted that the lack of competition for their mortgage among other mortgage lenders caused them to pay (i) a $995 origination fee, and (ii) an interest rate higher than their prequalification rate with another lender. The defendants moved to dismiss the plaintiffs' claims, asserting that they had not alleged sufficient harm to grant them constitutional standing.
The court agreed with defendants, holding that the plaintiffs' complaint did not plausibly allege that they suffered an injury in fact sufficient to confer standing. The court reasoned that the plaintiffs had not demonstrated a plausible injury in fact because they did not allege that their origination fees or interest rates were "unreasonably higher" than other lenders. The fact that the plaintiffs' final interest rates were higher than their prequalification rates was insufficient to show harm because the plaintiffs did not allege that the rates were higher than other lenders' rates were at the time they closed their loans. The court also found that allegations of "informational" injury were not cognizable because they failed to show "real harm" that arose as a result of not knowing the business relationship between the mortgage lender and real estate company.
Thus, the court dismissed the complaint for lack of subject matter jurisdiction. However, the dismissal is without prejudice and the plaintiffs may amend their complaint to show how the defendants' actions caused them concrete harm. The plaintiffs filed their amended complaint on May 3, 2023.