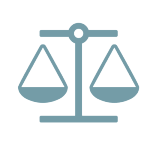 Plaintiff Whose Job Was Pursuing TCPA Claims Lacks Standing, Loses Case
A federal district court in New Jersey recently rejected TCPA claims brought by a law firm investigator who had aggressively followed up in response to a pre-recorded telephone call that he claimed to have received, calling the third-party marketing company more than twenty times. This continues an emerging trend of courts' skepticism towards TCPA claims brought by plaintiffs who want to receive "prohibited" calls in order to bring suit and are therefore not harmed by the calls.
The court granted summary judgment for the defendant, on three separate grounds: (1) plaintiff lacked standing; (2) the robocall at issue was between a bank and a party with an established business relationship, and therefore, was exempt from the Telephone Consumer Protection Act (TCPA) rules that were applicable; and (3) the robocall message did not violate the TCPA rules at the time it was recorded.
First, the court found that the plaintiff lacked standing under Article III of the U.S. Constitution, which requires the plaintiff to have suffered an injury in fact. The plaintiff did not claim to have suffered annoyance, invasion of privacy, nuisance, wasted time, or any other such injury resulting from robocalls. The court found that plaintiff's behavior, specifically making the several follow-up calls and refusing to be added to a "Do Not Call" list, indicated that he was not, in fact, injured by the calls. The court also held that the plaintiff lacked statutory standing, since he did not fall under the "zone of interests" meant to be protected under the TCPA, namely parties who suffer "nuisance or invasion of privacy" due to an unwanted call. The court found that the plaintiff was not annoyed by the call, and that it appears he happily received it.
Second, the defendant was entitled to summary judgment because of the business relationship exemption applicable at the time of the call. The plaintiff was a current customer of the bank on the date of the robocall, and therefore, the exemption applied. The plaintiff asserted that the exemption was not applicable because the plaintiff's roommate was not a customer of the bank. The court disagreed, finding that the TCPA applies to the party who was actually called, and here, it was the plaintiff who received the robocall in question.
Third, the defendant was entitled to summary judgment because the robocall's message was lawful under the FCC regulations then in effect because, though it included a second message with an advertisement, the call provided a phone number that would ensure that the receiver could be placed on a "Do Not Call" list. This was an exemption to the rules at the time, and the call therefore did not violate the TCPA.