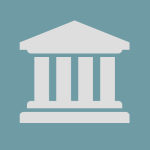 Pennsylvania AG's Office Files Complaint against Student Loan Provider for UDAP Violations
The Pennsylvania Attorney General's Office (AG) filed a complaint against a student loan provider (the Company) alleging unfair, abusive and deceptive acts and practices involving its administration of student loans.  The complaint, filed in the U.S. District Court for the Middle District of Pennsylvania on October 5, 2017, alleges violations of both Pennsylvania and federal law in connection with the Company's student loan origination and servicing practices.
The complaint states that the Company "engaged in practices that have harmed countless student loan borrowers by: (1) peddling risky and expensive subprime loans that they knew or should have known were likely to default, and (2) while servicing student loans, failing to perform core servicing duties, thereby causing harm to borrowers and cosigners."  According to the complaint, the Company unfairly and deceptively offered and originated risky, expensive subprime loans to borrowers in spite of the high likelihood those loans would default, thereby leaving borrowers in debt, for the purpose of gaining access to federal loan volume, while shifting a portion of the default risk to schools through contractual arrangements.  With respect to the Company's servicing practices, the complaint alleges, in part, that the Company steered borrowers who were experiencing long-term financial hardship into costly forbearances.
Among other types of relief sought, the AG is seeking full restitution for all borrowers affected by the Company's practices.