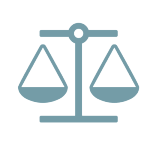 PA Supreme Court Rejects Attorneys' Fees for Foreclosure Affirmative Defense
The Pennsylvania Supreme Court recently held that a borrower who defeats a foreclosure action with an affirmative defense predicated on a servicer's failure to provide at least thirty days' notice of intent to foreclose on a residential mortgage loan is not entitled to recover attorneys' fees as one who "prevails in an action under" Pennsylvania's Loan Interest and Protection Law, the statute which requires such notice.
In Bayview Loan Servicing, LLC, v. Lindsay, the servicer of a mortgage loan filed a foreclosure complaint.  In response, the borrower asserted as an affirmative defense that the servicer failed to provide him with the proper pre-foreclosure notice as required by the Loan Interest and Protection Law, commonly known as Act 6.  The servicer discontinued the foreclosure action without prejudice.  The borrower then filed a motion for attorneys' fees under a separate provision of Act 6 that entitles a borrower who prevails in an action "arising under" the Act to court costs and attorneys' fees.
The borrower argued he was entitled to an award of fees because asserting an affirmative defense derived from Act 6's requirement that the homeowner receive a 30 day notice prior to a foreclosure constitutes an action "arising under" Act 6, and that he was the prevailing party because his assertion of the affirmative defense led to the servicer dropping the foreclosure suit.  The servicer responded by taking the position that the assertion of an affirmative defense cannot be "an action arising under" Act 6 that would trigger the award of attorneys' fees provided by the Act.
The trial court held that the borrower should not be considered a "prevailing party" as the foreclosure action was discontinued without prejudice.  On appeal, the superior court affirmed, but relied on different reasoning, holding that a foreclosure action arises out of a different section of Pennsylvania law and that even though a borrower may prevail in a foreclosure action using an affirmative defense found in Act 6, the case did not "arise from" the Act itself.
The Pennsylvania Supreme Court granted review and affirmed based on a different analysis.  It held that to qualify for attorneys' fees under Act 6, a party must bring a civil action in which they seek some form of relief from the opposing party.  An affirmative defense is not an action, but rather a statement of new facts that, if true, defeats the plaintiffs' action.  The court did, however, leave open the question of whether a counterclaim brought under Act 6 would constitute an action "arising out of" the Act, thus triggering the award for attorneys' fees to the prevailing party.