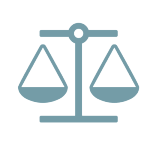 PA Superior Court Rejects 'Quadruple' Damages Under UTPCPL
The Superior Court of Pennsylvania recently ruled that the trial court erred in awarding quadruple damages for consumer fraud under the state's Unfair Trade Practices and Consumer Protection Law (UTPCPL). The superior court ruled that the statute only allows an award of up to three times the actual damages sustained.
In 1994, plaintiffs' decedent acquired a life insurance policy through their financial advisor. The financial advisor represented that the life insurance policy would require annual premiums of $6,000 for the life of the policy. However, in 2000, the financial advisor requested an additional payment of $15,053.59 to avoid lapse of the policy, which the plaintiffs' decedent complied with.
According to a complaint filed on July 30, 2008, plaintiffs sought damages for violation of the UTPCPL (among other claims) in connection with the sale of the life insurance policy. The trial court entered a verdict in favor of the plaintiffs on the UTPCPL claim and calculated actual damages of $34,066.44, awarded treble damages of $102,019.32, and punitive damages of $50,000. The defendant appealed and the superior court reversed the $50,000 in punitive damages and remanded the case to the trial court to recalculate the damages. Thereafter, the trial court awarded $34,006.44 in restitution and $102,019.32 in treble damages, which the defendant appealed.
The UTPCPL provides that: "The court may, in its discretion, award up to three times the actual damages sustained…." UTPCPL, 73 P.S. § 201-9.2. The superior court ruled that by awarding both, actual damages and triple the amount of such damages, the trial court awarded quadruple damages and exceeded its discretion. Therefore, the superior court reversed the $34,006.44 restitution award.
The superior court was also presented with issues related to the amount of attorneys' fees awarded, which were reversed in part and affirmed in part. The superior court remanded the case for further proceedings consistent with its opinion.