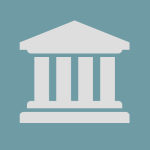 PA Releases Mortgage Servicing Regulations with Servicer License Applications Due by June 30, 2018
On February 6, 2018, the Pennsylvania Department of Banking and Securities issued regulations, effectively incorporating many of the CFPB's mortgage servicing regulations (including, in particular, most provisions of 12 C.F.R. Part 1024, Subpart C, with some notable exceptions), as required by Pennsylvania Act 81 of 2017.  The new regulations governing mortgage servicing criteria and standards will be available under Title 10, Part IV of the Pennsylvania Administrative Code.  The regulations will apply to mortgage servicers licensed by the Department.
While the Department's new regulations generally closely track the corresponding CFPB's regulations, there are certain distinctions.  For example, unlike the CFPB's mortgage servicing regulations, the Department's regulations generally limit the definition of the term "mortgage loan" for purposes of the various substantive requirements under the regulations to residential mortgage loans secured by a first lien.  In addition, consistent with the language of Act 81, the Department's regulations do not appear to expressly adopt the "scope" section of the CFPB's mortgage servicing regulations under Regulation X (12 C.F.R. § 1024.30) that includes, among other things, certain important exceptions from some of the CFPB's regulations, including, among other things, an exception for certain small servicers.
Additionally, the Department included a new defined term "single point of contact."  This term is defined as "[a]n individual or team of personnel, each of whom has the ability and authority to discuss mortgage loan mitigation options with a borrower on behalf of a mortgage servicer.  The mortgage servicer shall ensure that each member of the team is knowledgeable about the borrower's situation and current status."  The Department makes reference to this defined term under its version of the early intervention requirements for delinquent borrowers, which states: "Except as otherwise provided in this section, a servicer shall establish or make good faith efforts to establish a live single point of contact with a delinquent borrower no later than the 36th day of a borrower's delinquency and again no later than 36 days after each payment due date so long as the borrower remains delinquent" (emphasis added).
At the same time, the Department indicated that applications for the new Pennsylvania mortgage servicer license will be accepted in the NMLSR beginning April 1, 2018, through June 30, 2018.  As we previously reported, Act 81 provides for the licensure and regulation of non-bank mortgage servicing entities.  The Department has now indicated that companies required to obtain a license but servicing a Pennsylvania mortgage without applying for the license by June 30, 2018 will be considered unlicensed and subject to enforcement action.
The Pennsylvania Department of Banking and Securities' Press Release regarding mortgage servicing regulations is available here, and the regulations are available here.