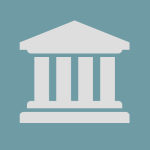 PA Governor Wolf Extends Stay on Notices of Foreclosures and Evictions until August 31, 2020
On July 9, 2020 the Governor of Pennsylvania issued an executive order extending the suspension of foreclosure notices issued under Act 6 and Act 91, and stays eviction proceedings under the Landlord and Tenant Act of 1951 and the Manufactured Home Community Rights Act for homeowners and renters who have failed to make required payments until August 31, 2020.
However, the suspension and stay do not apply if a renter or homeowner breaches provisions of their lease or loan agreement unrelated to required payments or the length of the tenancy. If a covered notice has already been delivered prior to August 31, 2020, the notice will have a delivery date of August 31, 2020. The order went into effect on July 9, 2020, with the suspension provisions applying on July 10, 2020.