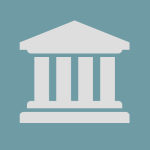 PA Fines Mortgage Lender for Operating Without Required License
Pennsylvania's Department of Banking and Securities (Department) recently announced a Consent Agreement and Order with a mortgage lender over allegations that the lender engaged in the business of a mortgage servicer while not licensed, which is a violation of the Mortgage Licensing Act (MLA).
After the requirement that mortgage servicers operating in Pennsylvania be licensed was signed into law on December 22, 2017, companies had until June 30, 2018, to apply without being penalized for unlicensed activity. Here, the mortgage lender did not apply for a license until June 28, 2019. According to the agreement and order, the mortgage lender "believed it was properly licensed to service loans it originated using a licensed subservicer since it held master servicing rights for such loans as a licensed mortgage lender in PA." The Department noted, however, that the MLA defines "mortgage servicer" as "a person who engages in the mortgage loan business by directly or indirectly servicing a mortgage loan." The mortgage lender agreed to pay a fine of $110,000 to the Department.