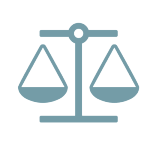 PA Federal Court Dismisses FCA Qui Tam on Government's Motion
On April 3, 2019, the U.S. District Court for the Eastern District of Pennsylvania granted the government's motion to dismiss a qui tam action brought by a relator under the False Claims Act. There was no binding precedent in the Third Circuit concerning the standard applied when the government seeks dismissal of a qui tam cases over a relator's objection, and the court in this case joined the Ninth and Tenth Circuits in applying the "rational relationship" test to governmental dismissals of qui tam cases.
In this case, a health care shell company and a former employee of a large pharmaceutical company filed a complaint alleging that the defendant pharmaceutical companies "improperly engaged in 'white coat marketing' and provided free nursing and reimbursement support services in violation of the Anti-Kickback Statute." The action was brought by the relators on behalf of both state and federal governments. (The same relators also brought similar actions against other defendants in various federal courts.) The federal government investigated, determined that the allegations lacked merit, and declined to intervene in the action. Subsequently, it filed a motion to dismiss the relators' claims.
Although the court granted the motion to dismiss, it rejected the legal framework that the government advanced in favor of dismissal—that the government's discretion to seek dismissal of a qui tam action was "unfettered"—which was based on the D.C. Circuit's decision in Swift v. United States. Instead, the court applied the "rational relationship" test employed by the Ninth and Tenth Circuits. This test requires the government to justify its decision by showing that dismissal is related to a valid governmental purpose. The burden then shifts to the relators to demonstrate that the dismissal is "fraudulent, arbitrary and capricious, or illegal." The court held that the rational relationship test was superior to the D.C. Circuit standard because it "accords with statutory interpretation," "fosters transparency," and is "consistent with the constitutional scheme of checks and balances."
Applying the rational relationship test, the court determined that the government has a valid interest in avoiding litigation costs in cases for which there is not sufficient factual or legal support. The court found that the government could rationally conclude that its resources would be better spent pursuing other claims. Further, the relators did not contend that the government engaged in fraud or illegal action, and the court found insufficient the relator's arguments that the government engaged in arbitrary or capricious actions. The significant time and resources the government spent investigating relators' claims was evidence that the claim was fully investigated and that the decision to dismiss the case was rationally related to the valid government purpose of preserving litigation resources.