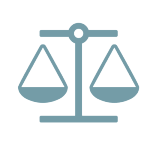 PA Corrupt Organizations Act Claims against "Rent-a-Bank" Loan Investors Dismissed
The U.S. District Court for the Eastern District of Pennsylvania recently dismissed Pennsylvania Corrupt Organizations Act claims against an investor and its affiliate for their involvement with high-interest consumer loans made to Pennsylvania residents over the Internet.
The Pennsylvania Attorney General filed suit alleging that the investor defendants, along with their lender co-defendants, violated the Act by engaging in a scheme to circumvent a different Pennsylvania law—the Loan Interest and Protection Law, which prohibits lenders who are not licensed under the Consumer Discount Company Act from charging interest in excess of 6% per year on loans under $50,000.  To do so, the state alleged the defendants established an agreement with First Bank of Delaware, whereby the bank acted as the nominal lender while the defendants were the de facto lenders in charge of loan marketing, funding, and collecting.  Because the bank is FDIC-regulated, the state laws would be pre-empted and be inapplicable under this structure.  This structure was derogatorily referred to as a "rent-a-bank" structure.  The investor defendant provided over $90 million for loan funding in exchange for a fixed 20% return, and formed its affiliate to purchase participation interests in the loans.
Due to regulatory pressure, the defendants ended their agreement with the bank, and entered into a separate agreement with Native American tribes under the theory that the loans would be exempt from the state law based on tribal sovereign immunity, derogatorily referred to as a "rent-a-tribe" structure.  The state alleged that defendants had more involvement with the "rent-a-tribe" scheme than with the "rent-a-bank" scheme, which included: (i) participating in the scheme's design and direction, including development and maintenance of the finance and contractual structures; (ii) determining lending volume based on its own risk tolerance; (iii) closely monitoring the regulatory landscape; and (iv) restricting origination practices when banks expressed concern that federal regulation prohibited them from processing loan customers' ACH payments.
Defendants moved to dismiss the claims relating to their "rent-a-bank" (but not "rent-a-tribe") scheme involvement for lack of personal jurisdiction and failure to state a claim.  The Court found that personal jurisdiction existed because Defendants' activities, although performed outside of Pennsylvania, were purposely directed at Pennsylvania residents and the litigation resulted from alleged injuries arising from those activities.  The Court dismissed the claims regarding the bank agreement because the allegations showed nothing more than that Defendants acted as passive investors, whereas the allegations regarding the tribal agreement demonstrated active participation in the management of the lending business.  The claims regarding the tribal agreement remain.
The case is Pennsylvania v. Think Finance, Inc., et al, Civil Action No. 14-cv-7139.