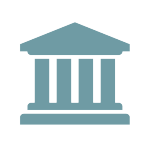 OSHA Orders National Bank to Pay $22 Million for Retaliating Against Whistleblower
The U.S. Department of Labor's Occupational Safety and Health Administration (OSHA) recently ordered a large national bank to pay over $22 million to an employee who was found to be improperly terminated under the whistleblower protection provisions of the Sarbanes-Oxley Act.
The terminated employee was a senior manager who repeatedly expressed concerns, based on the bank's required trainings, that employees were directed to falsify consumer information. The terminated employee also alleged that management was engaged in price fixing and interest rate collusion through excessive dealing.
When the employee was terminated in 2019, the bank alleged that the termination was part of a restructuring process. Upon investigation, it was found that the terminated employee's removal was not consistent with the treatment of other similarly situated employees who were terminated in the same restructuring process. The terminated employee filed a complaint with OSHA. OSHA found evidence suggesting that the employee's termination was in violation of the Sarbanes-Oxley Act which protects employees from retaliation when they express concerns about financial management believed to violate federal law.
OSHA ordered the bank to pay the terminated employee $22 million which includes back wages, interest, lost bonuses and benefits, front pay, and compensatory damages. The employee and the bank have 30 days from the date they received OSHA's finding to file objections or request a hearing before an administrative law judge.