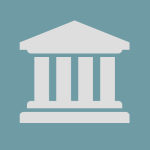 Oregon Requires Certain Documents Related to Termination of Tenancy, Forcible Entry or Detainer, and Foreclosure to Include Information Regarding Assistance Available for Veterans
Oregon recently passed a bill, House Bill 2530 (HB 2530), which requires certain information regarding assistance that may be available to veterans be provided when a person sends or serves the following documents to a veteran: (i) a notice of termination of tenancy; (ii) a summons in an action for forcible entry or detainer; (iii) a summons in an action to foreclose a lien upon residential real property; and (iv) a notice of foreclosure of a residential trust deed. Specifically, these documents must include the following information:

A statement that if the recipient is a veteran of the armed forces, assistance may be available from a county veterans' service officer or community action agency; and
Contact information for a service officer appointed for the county in which the recipient lives and contact information for a community action agency that serves the area where the recipient lives; or
A statement that contact information for a local county veterans' service officer and community action agency may be obtained by calling a 2-1-1 information service.
The bill also provides that on or before December 1 of each year, the Department of Veterans' Affairs and the Housing and Community Services Department must jointly submit a written report on veterans' housing programs to the legislative committee related to veterans. The report must describe: (i) expenditures relating to veterans' housing programs; (ii) programs or initiatives to enroll veterans in or inform veterans of existing housing programs; (iii) implementation of programs and training for identification of veterans who are or may become homeless; and (iv) training of and coordination with state and local agencies on veterans' housing programs, including "Operation Welcome Home."
HB 2530 is effective on January 1, 2020.