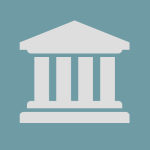 Oregon Law Provides New Notice Requirements Regarding Rights of Redemption After Foreclosure Complaint Filed
The Oregon legislature recently passed, and the governor signed into law, a bill requiring a person who purchases residential real property after a complaint has been filed to foreclose a lien, and before the end of the redemption period, to provide specifically worded notice to the seller regarding relinquishment of interests in the property and rights to any surplus funds. The effective date of the new law is January 1, 2020.
The new required language, which also generally advises property sellers to exercise care and consult with an attorney, notes that a seller may still own interests in the property, and that signing the deed to transfer the property may result in giving up redemption rights and funds that may be available after a sheriff's sale, if the subject property is sold for more than what is owed on it.
Other new requirements of the law include: 1) a sheriff, before conducting an execution sale of real property, must provide on a statutorily identified website and in newspapers certain notice to the debtor regarding offers to sell rights to surplus funds; 2) a complaint in foreclosure suit on a residential trust deed must include notice to the lien debtor regarding sales of redemption rights; and 3) prohibition of transferring rights to redeem property to a successor in interest by sale.