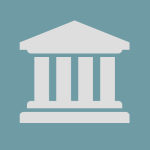 Oregon Equal Pay Act Includes Hiring, Retention Bonuses as "Compensation"
Oregon's statutory exception of hiring and retention bonuses under the Equal Pay Act has ended. As of September 28, 2022, hiring and retention bonuses are included in the definition of "compensation" for purposes of evaluating whether an Oregon employer has discriminatory pay practices. This applies to all employers with any employees located in Oregon, but only applies to an employer's pay equity among its Oregon workers.
The Equal Pay Act considers it an "unlawful employment practice" for an employer to compensate an employee in a protected class (race, color, religion, sex, sexual orientation, gender identity, national origin, marital status, veteran status, disability, or age) differently from an employee not in a protected class. The law had excluded hiring and retention bonuses as compensation during Oregon's declared state of emergency (which ended April 1, 2022), and for 180 days after.
This does not change the Equal Pay Act's allowance for different compensation based on factors such as: seniority, merit system, quality and quantity of production, workplace location, travel, education, training, experience, or a combination of these factors.