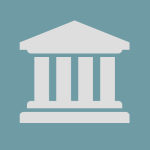 Oregon Adds Mortgage Servicer License Requirement
The Governor of Oregon recently signed into law the Mortgage Loan Servicer Practices Act (Act), which requires licensure of residential mortgage loan servicers and regulates their servicing practices in the state.  The amendments take effect on January 1, 2018.
Under the Act, a license will be required in order for a person to directly or indirectly service a residential mortgage loan in Oregon.  To "[s]ervice a residential mortgage loan" will be defined to mean: (a) receiving a scheduled periodic payment from a borrower under the terms of a residential mortgage loan, including any amounts for deposit into an escrow account the lender establishes in accordance with the federal Real Estate Settlement Procedures Act; (b) paying to the lender or another person principal, interest, and other amounts associated with a residential mortgage loan in accordance with the terms of any contract or agreement for servicing the residential mortgage loan; or (c) paying an amount to a borrower, if the residential mortgage loan is a home equity conversion mortgage or a reverse mortgage.
Exempt from the Act's licensing requirements will be, among others, a person, or an affiliate of the person, that in all operations within the United States during the calendar year services fewer than 5,000 residential mortgage loans, excluding loans that the person or the person's affiliate originates or owns.  Accordingly, it appears that the Act's licensing requirement will generally only apply to persons that service 5,000 or more loans for third parties nationwide in a calendar year.
The Act will also impose requirements on residential mortgage loan servicing practices, including, among others, certain state-specific requirements related to borrower statements and notices.
The full text of the Act can be found here.