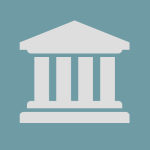 Ohio Enacts Changes to Revised Code Regarding Certain Financial Institutions
Ohio has made several revisions to the Revised Code regarding financial institutions, including a requirement for registration of mortgage Servicers.  Of note is a revision to Section 1322.07 which adds the requirement for mortgage servicers to be registered under the Residential Mortgage Lending Act.  A mortgage servicer is defined as "an entity that, for itself or on behalf of the holder of a mortgage loan, holds the servicing rights, records mortgage payments on its books, or performs other functions to carry out the mortgage holder's obligations or rights under the mortgage agreement including, when applicable, the receipt of funds from the mortgagor to be held in escrow for payment of real estate taxes and insurance premiums and the distribution of such funds to the taxing authority and insurance company."  Moreover, although the regulations appear to indicate that mortgage servicers, as well as mortgage brokers and mortgage lenders, must have a physical location in Ohio, the Ohio Division of Financial Institutions clarified that mortgage servicers will not be required to have a physical location in the state.  Mortgage brokers and mortgage lenders are also not required to have an in-state office.
In addition, a new Section 1349.72 is being added to require persons collecting a debt secured by residential real property to first send written notice via U.S. mail to the residential address of the debtor prior to collecting the debt, if the following two conditions apply: (1) the debt is a second mortgage or junior lien on the debtor's residential real property, and; (2) the debt is in default.
Further revisions include changes to requirements governing credit unions.  Included in these changes are the removal of membership or entrance fee maximums, removal of the requirement for credit unions to obtain approval for the purchase of real estate for its operations, changes to qualification requirements for membership, and changes to termination of a member.  The changes also allow for officers, directors and employees to receive compensation and reimbursement for expenses.  Furthermore, the changes allow a credit committee to appoint loan officers to approve loans within limits fixed by regulations, bylaws, or resolutions of the credit union's board of directors.  Loan officers may be registered with the NMLS but are not required to be registered.
The new laws take effect March 20, 2019. The changes can be found here.