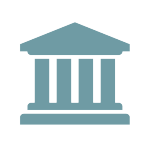 OCC True Lender Final Rule
The OCC recently announced a final rule determining that a national bank or Federal savings association is the "true lender" that makes a loan when the bank is 1) the named lender in the loan agreement as of the date of origination, or 2) funds the loan. WBK previously covered the OCC's proposed rule here.
The True Lender Rule is designed to address uncertainty about determining which entity is making a loan and which regulations apply, given frequent partnerships between national banks/Federal savings associations and third parties. OCC notes that as true lenders, banks must adhere to all applicable compliance obligations, including establishing and maintaining prudent credit underwriting and loan documentation practices, and applying appropriate internal controls and information systems to assess and manage lending risks.
The True Lender Rule is effective December 29, 2020.