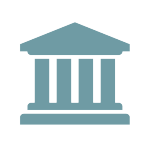 OCC Issues Proposed Rule Regarding CRA Performance Standards
The OCC recently issued a notice of proposed rulemaking to request comments on a proposed method of determining Community Reinvestment Act (CRA) evaluation measure benchmarks, retail lending distribution test thresholds, and community development minimums.
In a final rule issued in May 2020, which WBK wrote about here, the OCC implemented various changes to the CRA framework to make it more objective, transparent, and consistent in order to encourage banks to engage in more CRA activities. Among these changes was an update to the framework for general performance standards under the CRA. However, the May 2020 final rule did not adopt specific CRA evaluation measure benchmarks, retail lending distribution test thresholds, or community development minimums. Instead, the OCC elected to gather more information and further calibrate these performance standards prior to adopting them.
As proposed, the specific performance standards would correspond to a proportion of banks that would have received a hypothetical bank-level presumptive CRA rating of outstanding and satisfactory that is no greater than the historical proportion of banks that have received such ratings. These standards would be derived from Census data, publicly available business data from Dun & Bradstreet, and an OCC-specific information collection project. The specific method the OCC intends to use to create these standards, however, is not clearly defined in the proposed rule.
In addition to the performance standards, the proposed rule includes an amendment to the May 2020 final rule which would state that banks whose CRA performance decreases by ten percent or more on the general performance standards after the establishment of the initial benchmarks, thresholds, and minimums without an adequate explanation under the performance context criteria, including consideration of market conditions, risk having their assigned ratings adversely impacted. The proposed rule also contains some clarifying and technical amendments to the May 2020 final rule.
The OCC is separately seeking data through an Information Collection Survey from banks subject to the CRA general performance standards, which will be analyzed along with public comments on the proposed rule prior to the OCC issuing a final rule that will adopt an approach for setting the specific performance standards. Comments must be received on or before February 2, 2021 and may be submitted here.