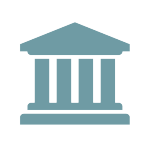 OCC Issues Draft Supplement to Licensing Manual for Fintech Charter Applicants
On March 15, 2017, the Office of the Comptroller of the Currency (OCC) released a draft supplement to its Licensing Manual (Supplement) providing additional details regarding how the OCC will evaluate national bank charter applications from financial technology (fintech) companies. The OCC is accepting comments on the Supplement through April 14, 2017.
The Supplement states that the OCC believes it is in the public interest to allow fintech companies in the business of banking to apply for a special purpose national bank (SPNB) charter, and clarifies that such charters will be subject to the OCC's existing chartering standards and procedures. The Supplement also outlines the application process applicable to an SPNB charter application submitted by a fintech company, including: (1) initial steps toward applying for an SPNB charter; (2) chartering standards the OCC will use in evaluating the application; (3) the business plan that must be submitted to the OCC by the applicant; and (4) the OCC's chartering decision process.
The Supplement also states that the OCC will condition preliminary approval of the application of a fintech company, whose business plan includes lending or providing financial services to consumers or small businesses, on the applicant's implementation of a Financial Inclusion Plan (FIP). The FIP, which an applicant is required to submit with its business plan, must address the applicant's proposed goals, approach, activities and milestones for meeting the needs of underserved individuals in its relevant market or community. The Supplement also sets out the general approach the OCC will take regarding the supervision of fintech companies that obtain charters and become national banks.
A copy of the Supplement can be viewed here: https://www.occ.gov/news-issuances/news-releases/2017/nr-occ-2017-31.html.