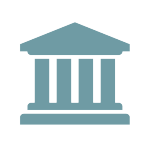 OCC Fines National Bank Mortgage Servicer $15 Million for Bankruptcy Filing Violations
On April 25, 2017, the Office of the Comptroller of the Currency (OCC) fined a national bank mortgage servicer (the Bank) $15 million for deficiencies in the Bank's bankruptcy practices and required the Bank to make $29 million in remediation to 22,000 account holders, demonstrating that a bank may commit safety or soundness violations by failing to comply with bankruptcy rules and ensuring that their customers' interests are protected if they file for bankruptcy.
According to the OCC, an investigation found that between 2009 and 2014, the Bank "engaged in filing practices in bankruptcy courts with respect to proofs of claim, payment change notices, and post-petition fees among others that did not comply with bankruptcy rules and constituted unsafe or unsound business practices."  The Bank neither admits nor denies the OCC's findings.  The Bank will pay the assessed penalty to the U.S. Treasury.
The OCC based its enforcement action on the finding that:
"Between 2009 and 2014, the Bank committed various errors related to bankruptcy filings, including: (a) untimely, not filed, or inaccurately filed proofs of claim; (b) payment application inaccuracies resulting in overpayments by debtors or trustees; (c) untimely and/or inaccurate Payment Change Notices; (d) untimely, and/or inaccurate Post-Petition Mortgage Fees, Expenses, and Charges; (e) inaccurate Notices of Final Cure; (f) exposure of confidential customer information in court-filed documents; and (g) inconsistent application of the Bank's fee waiver practices."
In addition, according to the OCC, the Bank committed the bankruptcy filing violations while it was under an April 2011 Consent Order that was based on certain deficiencies and unsafe or unsound practices related to residential mortgage loan servicing and foreclosure processing. The 2011 Consent Order was subsequently terminated in February 2016.
The Consent Order is available here: https://www.occ.gov/static/enforcement-actions/ea2017-033.pdf.