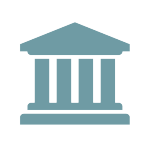 OCC and FDIC Issue Proposed Rules to Respond to Madden Uncertainty
Recently, the OCC and the FDIC independently issued proposed regulations focused on the legal interest rate of loans, a response to the Second Circuit's Madden v. Midland Funding decision in 2015. Comments on the OCC's proposed regulations are due by January 21, 2010. Comments on the FDIC's proposed regulations are due within 60 days of publication of the proposed regulations in the Federal Register.
As background, federal law allows preemption of state-by-state interest caps for national banks and federally insured state banks – i.e., the bank's nationwide maximum legal interest rate is set by the bank's home state. In Madden, the Second Circuit held that when a nonbank purchased debt from a national bank, preemption did not apply. This decision created uncertainty surrounding enforceability of loan interest rates.
The proposed regulations are a response to the uncertainty Madden created, providing that a legal interest rate in a bank's home state at the time of the loan's origination will remain the legal interest rate, unaffected by subsequent events, including a sale, assignment, or transfer of the loan. The OCC's proposed rule applies to all national banks and all savings associations. The FDIC's proposed rule applies to state-charted banks and insured branches of foreign banks.
For additional information regarding Madden, see WBK's article describing the case.