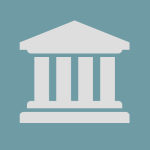 NY Department of Financial Services Issues Mortgage Loan Servicer Business Conduct Rules FAQs
The NY Department of Financial Services (DFS) recently issued FAQs and an industry letter related to 3 NYCRR Part 419 (Final Part 419). Final Part 419, which was recently promulgated, reaffirms and codifies requirements under Regulation X and Regulation Z as well as standard industry best practices.
The industry letter specifically addressed two common questions related to Final Part 419.  The DFS made clear that a servicer who does furnish a periodic statement to a borrower for a Home Equity Line of Credit (HELOC) or an open-end credit plan (per 12 CFR § 1026.7) does not need to issue a periodic statement to the borrower under 3 NYCRR § 419.4(c).  Additionally, the industry letter clarifies that 3 NYCC §419.7 requirements regarding loss mitigation and delinquencies only apply to open-end credit plans or HELOCs that are in first lien positions. 
The FAQs outline which entities are impacted by Final Part 419 and detail important definitions and exemptions.