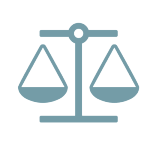 NY Court of Appeals Rules on Four Foreclosure Statute of Limitations Cases
The New York State Court of Appeals recently issued a joint opinion in four cases regarding the state's six-year statute of limitations on foreclosure actions. Two of the four cases involved a question of when or if the noteholder accelerated the debt after a default and, thus, when the statute of limitations expired, barring the noteholders' foreclosure claims; the other two cases considered whether a valid election to accelerate was revoked upon the noteholder's voluntary discontinuance of the foreclosure action.
In one case, the court determined that two previous complaints regarding the same modified mortgage, which had been dismissed because they referenced the original note and mortgage rather than the modified versions, did not effect a valid acceleration of the loan. The court stated that "under these circumstances—where the deficiencies in the complaints were not merely technical or de minimis and rendered it unclear what debt was being accelerated—the commencement of these actions did not validly accelerate the modified loan."
The court found in the second case that a default letter issued by the noteholder's predecessor-in-interest was not "sufficiently unequivocal to constitute a valid election to accelerate" because it merely warned the borrower that foreclosure would occur in the future if the borrower did not cure the default, rather than seeking immediate payment of the entire outstanding loan. The court reasoned that, based on legal precedent, "acceleration should not be deemed to occur absent an overt, unequivocal act" by the noteholder.
Then, in the third and fourth cases, the court held that "where the maturity of the debt has been validly accelerated by commencement of a foreclosure action, the noteholder's voluntary withdrawal of that action revokes the election to accelerate, absent the noteholder's contemporaneous statement to the contrary." In both cases, the noteholder filed a voluntary stipulation to discontinue the foreclosure action but did not expressly mention de-acceleration or a willingness to accept installment payments. The court determined that this stipulation constituted an affirmative act of revocation as a matter of law because a "voluntary discontinuance withdraws the complaint and, when the complaint is the only expression of a demand for immediate payment of the entire debt, this is the functional equivalent of a statement by the lender that the acceleration is being revoked."
Finally, in the first case, the court also held that a lender is not necessarily "barred from revoking acceleration if the motive of the revocation was to avoid the expiration of the statute of limitations on the accelerated debt. A noteholder's motivation for exercising a contractual right is generally irrelevant."