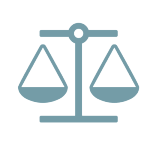 North Dakota District Court Dismisses CFPB Complaint Against Third Party Payment Processor
A third party electronic payment processor recently obtained dismissal of a CFPB complaint. The U.S. District Court in North Dakota held that the CFPB failed to provide specific factual details to back up its conclusory allegations, and dismissed the complaint without prejudice.
The payment processor processes electronic funds transfers through the Automated Clearing House (ACH) network on behalf of its clients, which include payday lenders, debt collectors, and auto title lenders. In 2016, the CFPB filed a complaint against the company and its two owners for allegedly unfair acts and practices, in violation of the Consumer Financial Protection Act (CFPA). Under the CFPA, it is unlawful for a covered person or service provider to engage in any unfair, deceptive, or abusive act or practice. An unfair practice must, at a minimum, cause or be likely to cause consumer injury not reasonably avoidable by the consumer, and not be outweighed by countervailing benefits to consumers or competition.
The district court dismissed the CFPB's complaint without prejudice for its failure to "back up its conclusory statements" alleging unlawful acts or omissions by the payment processor with factual support. For example, the CFPB claimed the payment processor ignored "red flags" that suggested improper or otherwise fraudulent transactions by their clients. It also alleged the company ignored warnings from other financial institutions that were parties to the transactions about high rates of returned transactions. The complaint stated the company ignored these and continued to process transactions for certain clients, even though many of the clients' practices caused consumer complaints and financial harms. But, the court found, the complaint failed to allege sufficient details concerning these allegations. Rather, the complaint described industry standards the company should have followed but failed to plead facts showing those standards were violated. Similarly, the complaint failed to identify particular company clients whose actions should have been "red flags" to the company that consumers were harmed. This prevented the court and the defendant from ascertaining whether any potential consumer injury was or was not counterbalanced by benefits to the consumers at issue, as required by the CFPA.