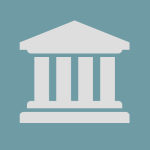 NMLS Updates Policy Guidebook
On October 11, 2019, the NMLS updated its policy guidebook. The updated guidebook, in part, makes certain changes to branch (MU3) form filings and explains the requirements to select a mortgage loan originator's Worker Classification when establishing a Company Relationship.
Specifically, the updated guidebook now states that a licensee can surrender a branch license without a branch manager associated with the branch. Additionally, the guidebook clarifies the requirements for establishing a Company Relationship and identifying a Relationship Date in NMLS. Moreover, the guidebook updates the information on Uniform Authorized Agent Reporting (UAAR).