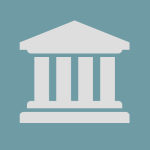 NMLS Operator Settles Lawsuit Alleging Misuse of Copyrighted SAFE MLO Test Questions
The State Regulatory Registry, LLC (SRR), which is the Conference of State Bank Supervisors (CSBS) subsidiary that operates NMLS, recently settled a lawsuit in the U.S. District Court for the District of Colorado against a company and three individuals, involving allegations of the misuse and reproduction of copyrighted SAFE Mortgage Loan Origination National Test (SAFE MLO Test) questions without authorization.
As described in the lawsuit, SRR, which administers the SAFE MLO Test, relies on subject matter experts (SMEs) to develop and review SAFE MLO Test questions, some of which are subject to copyright protection. The SMEs sign contracts agreeing to keep test questions strictly confidential and verifying they have no conflicts of interest. The company was an NMLS-approved mortgage educator that sold SAFE MLO Test practice questions, and employed one of the individuals, who offered SAFE MLO Test tutoring services and also worked with SRR as a SME. The individual was accused of photographing test questions displayed on his computer screen during an online meeting and sharing them with the company. The individual admitted to taking the photos, but claimed he did so to make up for his poor eyesight as he was having difficulty seeing the screen and could enlarge the photos to render them readable. Another individual, while a customer of the company, took screenshots of the company's practice test questions and subsequently offered for sale SAFE MLO Test practice questions on his website, approximately 90 percent of which were based on the company's questions. SRR purchased preparation materials from the company and the second individual, identifying 81 copyright protected test questions that had been infringed.
The lawsuit alleged these actions caused damage to SRR and compromised the SAFE MLO Test's integrity. The court found SRR takes significant measures to ensure the confidentiality of the test questions, that advance access to questions may provide test takers an unfair exam advantage, and that the company and at least one individual copied protectable elements of SRR's work. The court granted SRR summary judgment on its copyright infringement and trade secret claims against the company and the individual that sold SAFE MLO Test practice questions on his website, and its breach of contract claim against the company's employee, but denied summary judgment on SRR's other claims, finding that SRR had not proven the individual who photographed the questions intended to steal them or that the photographed questions were used in the company's practice tests.
According to the CSBS, the parties have settled the lawsuit on terms satisfactory to SRR, and SRR has taken actions through its administrative proceedings revoking the company's NMLS-approved course provider status, barring the company's owner from ever being associated with any NMLS-approved course provider, barring the company's employee from associating with NMLS-approved course providers for five years, and suspending the other individual's access to NMLS.