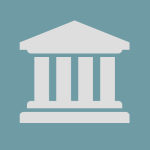 NJ Creates Notification Requirement for Residential Mortgage Lenders
The New Jersey Legislature passed legislation requiring residential mortgage lenders to notify homeowners of the state's foreclosure mediation program.
Assembly Bill No. 1063 passed on March 15, 2021, will take effect on September 1, 2021. Under the bill, whenever a residential mortgage lender provides a homeowner with a notice of intention to foreclose, or when the lender files a foreclosure complaint against a mediation-eligible homeowner, the lender must notify the homeowner of the foreclosure mediation program.
Specifically, the information provided by the lender would alert the homeowner that obtaining the assistance of a trained foreclosure prevention and default mitigation counselor is a prerequisite to participation in mediation. The notice would also alert the homeowner that they will not be required to pay any fees in order to participate in mediation.