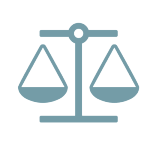 Ninth Circuit Rules on Whistleblower Provision in Dodd-Frank Act
Joining with the Second Circuit, the Ninth Circuit has held that the anti-retaliation provision of the Dodd-Frank Act protects employees who were fired after making both external and internal disclosures of alleged unlawful activity under the Sarbanes-Oxley Act and other laws, rules, and regulations.
The issue presented before the Ninth Circuit was whether Congress intended to limit protections to those who come within the Dodd-Frank Act's formal definition of "whistleblower." Such a limit would include only those who disclose information to the Securities and Exchange Commission (SEC), excluding those who were fired after making internal disclosures of alleged unlawful activity. The previous two Circuit courts to rule on this issue split in their outcomes. The Fifth Circuit concluded that the protection only extended to the explicit definition of "whistleblower" found in Dodd-Frank's definition section, which describes only those who report information to the SEC. The Second Circuit accepted the SEC's interpretation of the Dodd-Frank Act's whistleblower provision, which extends the protections to all those who make disclosures of suspected violations, whether made internally or to the SEC.
The instant matter concerned an employee who made several reports to senior management of his company regarding possible securities law violations. His employment was subsequently terminated, leading to a retaliation claim filed under the Dodd-Frank Act's protection clause, entitled "Securities Whistleblower Incentives and Protection."
Because the Dodd-Frank Act requires employees to initially report potentially illegal activity internally before going to the SEC, the Ninth Circuit held that not extending the statutory protection to internal reporting would effectively chill whistleblowing. If the statute only meant to protect reporting to the SEC, the anti-retaliation provision would do nothing to protect employees from immediate retaliation in response to their initial internal report.
The entire Ninth Circuit opinion may be found here: http://cdn.ca9.uscourts.gov/datastore/opinions/2017/03/08/15-17352.pdf.