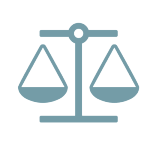 Ninth Circuit Rejects Class-Certification in Suit Against Citigroup
On March 2, 2016, the U.S. Court of Appeals for the Ninth Circuit approved a lower court decision declining to certify a class against Citigroup Inc. based on lack of commonality.
In Bernard v. Pla Citimortgage, the plaintiffs alleged that Citigroup breached loan modification agreements by failing to make timely decisions on homeowners requesting mortgage modifications under the Home Affordable Modification Program. Essentially, the borrowers alleged that Citibank agreed under the program that it would permanently modify borrowers' mortgages if they made timely payments during a trial period. When Citigroup allegedly failed to make such decisions by the deadline, the borrowers' filed a class-action lawsuit.
The sole question before the Ninth Circuit was whether class certification was appropriate. The court rejected the certification because it found that the lower court's assessment that individual issues prevailed over common issues was not erroneous. The court noted that the deadline depended on individualized issues, such as the parties' "course of conduct, changes in income, inaccurately or incompletely reported income, oral and written representations regarding documentation still needed and other modification options, applicable Treasury Directives, and other considerations."
These factors were critical to determining not only whether Citigroup breached, but also as to what damages would be appropriate. The court found such issues could not be determined on a class basis.