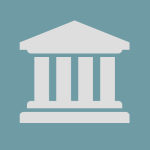 New York Requires Lenders to Provide Borrowers with Single Point of Contact
On November 3, 2021, the State of New York amended New York banking law to require lenders to provide delinquent borrowers with a single point of contact. This requirement is triggered if the borrower is sixty or more days delinquent on his or her home loan and chooses to pursue a loan modification or other foreclosure prevention alternative. The borrower must make his or her request for such contact information known to his or her lender, and the lender must provide the contact information within ten business days of receiving the request. Mortgage servicers acting on behalf of lenders may perform duties in lieu of the lender.
The single point of contact is responsible for (i) communicating information regarding options the borrower may have for modifying his or her delinquent home loan; (ii) assisting the borrower with identifying documents necessary for pursuing a loan modification; and (iii) providing accurate information regarding the status of a borrower's loan modification application if the borrower chooses to apply for a modification.
The single point of contact must remain assigned to the borrower's account until the lender determines all loss modification options have been exhausted or until the borrower's account becomes current.