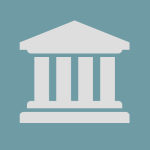 New York Enters Into Consent Order with Financial Institution in Relation to Deficiencies in its Anti-Money Laundering Systems
On January 30, 2017, the New York State Department of Financial Services ("NYDFS") entered into a consent order with a financial institution regarding deficiencies in its anti-money laundering ("AML") systems. The consent order alleges that the deficiencies prevented the financial institution from stopping a long-running money laundering scheme using improper "mirror trades" to transfer more than $10 billion out of Russia.
Specifically, the consent order states that the financial institution, due to its inadequate AML control policies, failed to maintain effective programs to monitor and filter transactions to screen for money laundering and bar transactions with sanctioned entities. Systematic deficiencies cited in the consent order include the financial institution's deficient: (1) know-your-client policies and procedures, which allowed new clients to be onboarded without a critical investigation; (2) inaccurate AML risk rating system, which lacked a global policy benchmarking for risk appetite, and resulted in material inconsistencies and no methodology for updating the ratings; (3) ineffective and understaffed compliance units; and (4) decentralized AML framework, whereby AML policies and procedures were set at the regional, rather than global, level, resulting in confusion and inconsistent formulation and application.
The NYDFS alleged that these failures allowed a corrupt group of bank traders and offshore entities to engage in improper "mirror trades" in which the participants, by conscripting the financial institution's operations in Moscow, London and New York, converted rubles into dollars through security trades that had no discernible economic purpose. While acknowledging that mirror trades are not inherently illegal, the NYDFS clarified that where such trades lack obvious economic purpose and could be used to facilitate money laundering or other illicit conduct, they are highly suggestive of financial crime. The NYDFS also noted that the financial institution's history of regulatory violations should have put the company on notice that schemes like improper mirror trading might occur, and that the failure to detect or escalate this misconduct reflects pervasive deficiencies at each level of the financial institution's compliance function.
The consent order requires the financial institution to pay a $425 million fine and to engage an independent monitor to review the financial institution's applicable compliance programs, policies and procedures.
A copy of the consent order can be viewed here: http://www.dfs.ny.gov/about/ea/ea170130.pdf.