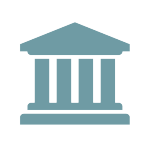 New York Debt Collector Settles with the New York AG and FTC
A New York debt collector and its officers have recently settled with the New York attorney general and the Federal Trade Commission in a suit for allegedly deceptive and abusive practices.  The case was filed on January 5, 2015, under New York law and the Federal Trade Commission Act.
The settlement provides for a suspended judgement of more than $22.5 million.  The settlement is "expressly premised upon the truthfulness, accuracy, and completeness of Stipulating Defendants' sworn financial and related documents . . . submitted to the FTC and the NY AG."  The parties will be required to pay the judgement if the court finds that they "failed to disclose any material asset, materially misstated the value of any asset, or made any other material misstatement or omission in the financial statements identified."  Upon such a finding, the judgement "becomes immediately due."
Moreover, the final order bans the parties from debt collection activities; requires the parties to provide consumer information "to enable the FTC and the NY AG to administer efficiently consumer redress"; prohibits the use of previously obtained consumer information in the collection of debt; requires the parties to destroy consumer information at the order of the FTC or NY AG; prohibits the parties from making misrepresentations related to financial-related products or services; and imposes compliance reporting, recordkeeping, and monitoring requirements.
The settlement does not include an admission of guilt.
The case is FTC v. Vantage Point services, LLC, No. 1:15-cv-00006-WMS-HKS (W.D.N.Y. July 16, 2018).