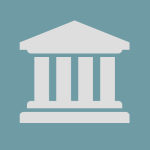 New York Amends Power of Attorney Provisions
New York recently adopted Senate Bill (SB) 888, which, among other things, adds a requirement that two disinterested witnesses sign a power of attorney form and makes technical changes to the power of attorney statutory short form. The provisions of SB 888 are effective on June 13, 2021.
SB 888 requires that, to be valid, a power of attorney executed by a principal must be witnessed by two persons who are not named in the instrument as agents or permissible recipients of gifts. Moreover, SB 888 expanded the exemption that third parties honor or reject a statutory short form power of attorney within ten business days to include the Department of Health, including social services districts, in administering the Medicaid program or other public health insurance programs.