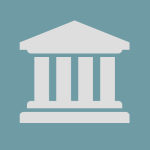 New Mexico Amends Requirements Related to Adjustable-Rate Home Loans
New Mexico recently enacted changes to the state's prohibitions and requirements related to certain adjustable-rate home loans. The changes become effective on June 18, 2021.
Senate Bill 365 makes one material change to the section of the New Mexico Home Loan Protection Act which relates to adjustable-rate home loans: it changes the maximum frequency of periodic interest rate and payment changes from annually to once every six months and the limit of those periodic adjustments from two percent each to one percent each. The lifetime interest rate cap remains at six percent over the initial rate for the mortgage.