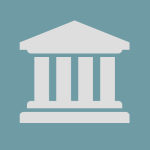 New Jersey Revises RMLA and Various Foreclosure Acts
On April 29, 2019, the New Jersey governor signed a number of bills amending the New Jersey mortgage foreclosure process. The amendments affect foreclosure-related and certain other provisions under the New Jersey Residential Mortgage Lending Act (RMLA), the New Jersey Foreclosure Mediation Act (FMA), the Mortgage Stabilization and Relief Act (MSRA), the Fair Foreclosure Act (FFA), and the New Jersey Foreclosure Fairness Act (NJFFA).
Specifically, the new legislation includes the following:

Senate Bill 3416 which adds a requirement to include, in the notice of intent to foreclose, information advising the debtor that the lender is licensed in accordance with the RMLA. The bill also clarifies that the RMLA will now also apply to "residential mortgage lenders, residential mortgage brokers, mortgage loan originators, and other persons that are located out-of-State, provided they are otherwise required to be licensed pursuant to the provisions of the act in the State." The bill takes effect immediately.


Senate Bill 664 which revises the FMA to codify the Judiciary's Foreclosure Mediation Program and raises the foreclosure filing fee to $155, of which $60 will be deposited into the Foreclosure Mediation Fund and $95 will be used to reimburse trained foreclosure prevention and default mitigation counselors for their services. The effective date of the bill is November 1, 2019.


Assembly Bill 4999 which revises the MSRA to require a creditor serving a summons and complaint in an action to foreclose to notify the mayor or other chief executive officer, along with the municipal clerk, that the action to foreclose has been filed and include in the notice the full name, address, and telephone number for any creditor or representative of the creditor who is responsible for receiving complaints of property maintenance and code violations. The bill also requires the notice to include the full name and contact information for any person or entity retained by the creditor or representative of the creditor to be responsible for any care, maintenance, security or upkeep of the property. If the creditor is located out-of-state, the creditor must appoint an in-state representative or agent who will be responsible for the care, maintenance, security, and upkeep of the property if it becomes vacant and abandoned. The effective date of the bill is July 28, 2019 and it applies to residential mortgage foreclosure actions commenced on or after that date.