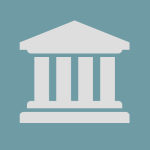 Nevada Amends Standards on Personal Information Submitted to Government Agencies
The Governor of Nevada recently signed into law Senate Bill 302 (SB 302), which, among other things, permits Nevada governmental agencies to require a person to submit documents containing personal information by electronic means, while also requiring the agencies to comply with certain standards with respect to the collection, dissemination and maintenance of such records.
Under SB 302, if personal information about a Nevada resident is required to be included in a document that is recorded, filed or otherwise submitted to a governmental agency on or after January 1, 2021, an agency may require a person to submit the document by electronic means. SB 302 also permits a governmental agency to establish procedures by which a person may, for good cause shown, apply for and receive a waiver from such requirements. For these purposes, "personal information" means a natural person's first name or first initial and last name in combination with certain enumerated data elements (such as a social security number, driver's license number, or account number), when the name and data elements are not encrypted, but the term does not include the last four digits of a social security number or driver's license number, or publicly available information that is lawfully made available to the general public from federal, state or local governmental records.
Existing Nevada law requires a governmental agency that is a data collector to implement and maintain reasonable security measures to protect records which contain personal information. SB 302 amends these provisions to specifically require such agencies to comply, to the extent practicable, with certain standards published by the Center for Internet Security, Inc. or the National Institute of Standards and Technology of the U.S. Department of Commerce.
The changes described above will become effective on January 1, 2021.