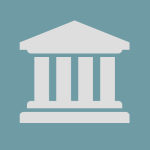 Nebraska Collection Agency Transitions to NMLS
Companies holding a Nebraska Collection Agency Branch License are required to submit a license transition request through NMLS by December 31, 2021. The Agency asks licensees to wait until they receive a communication from its office before filing the transition application.
The license transition requirement only applies to a branch office of a collection agency licensed in Nebraska. The license authorizes companies to engage in third party debt collection as well as the collection of payment for others of any delinquent account, bill, claim, or other indebtedness.
To complete the transition, companies must first submit the Company Form (MU1) through the Collection Agency License main location. If companies already have a record in NMLS and have submitted these forms in the past, they do not need to re-enter the company information into NMLS. Those companies only need to identify the business activities the company conducts and the states in which the various activities are conducted.
After submitting the Company Form (MU1), companies can then submit the Branch Form (MU3). Current licensees must have the appropriate transition number available when completing and submitting the Branch Form. This number is the company's license number assigned when the license was issued. Failure to provide this number may generate a new application fee.