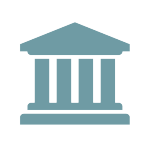 NCUA Issues Proposed Rule to Amend CAMEL Rating System
The NCUA has issued a proposed rule to amend its CAMEL rating system, addressing increasing growth and complexity in credit unions. Among the proposed changes are the addition of an "S" (Sensitivity to Market Risk) component, updating the system to CAMELS, and a redefined "L" (Liquidity Risk) component.
The current CAMEL system used by the NCUA addresses both sensitivity to market risk and liquidity risk within the "L" component. As described, the proposed changes are designed to, among other things, better distinguish the two components such as to enhance monitoring and communication related to those specific risk types, provide more clarity and transparency about the different kinds of risks and exposures, and better align this NCUA system with rating systems imposed by other financial institution regulators at the federal and state level (including, e.g., the Federal Reserve Board, FDIC, and OCC). The NCUA anticipates transitioning to the updated CAMELS system as early as the first quarter of 2022.
The NCUA has requested comments on the proposed rule; comments must be received on or before May 10, 2021.