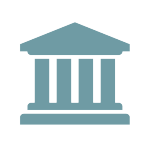 NCUA Issues Interim Final Rule Regarding PCA Regulations Due to COVID-19
The NCUA recently issued an interim final rule to temporarily modify the prompt corrective action (PCA) regulations to help federally insured credit unions (FICUs) remain operational and liquid during the COVID-19 pandemic. The rule became effective on April 19, 2021, and will remain effective until March 31, 2022. The NCUA is accepting comments on or before June 18, 2021.
The temporary modifications to the PCA regulations consist of two amendments to address the significant asset growth FICUs are temporarily experiencing, straining their net worth position, due to the deposit of stimulus checks received by individual taxpayers under the American Rescue Plan Act of 2021. First, the interim final rule enables the NCUA Board (Board) to issue orders, applicable to all FICUs that are adequately capitalized, to waive the earnings-retention requirement under the Federal Credit Union Act. Second, the interim final rule modifies the specific documentation required for net worth restoration plans for FICUs that become undercapitalized as a result of share growth.
This interim final rule is substantially similar to the interim final rule the Board published on May 28, 2020, which expired December 31, 2020.