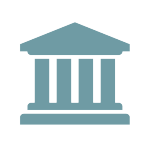 Mulvaney Supports Treasury and OCC Fintech Actions
On July 31, 2018, CFPB Acting Director Mick Mulvaney issued a statement supporting recent efforts by the Department of Treasury and the OCC to expand innovation in the fintech industry.  Mulvaney's statement endorsed collaboration and coordination between U.S. regulatory bodies in order to succeed in promoting innovation.
On the same day, the OCC also announced that it will start accepting national bank charter applications from nondepository fintech companies.  The OCC cited increased consumer choice as a primary reason for accepting the applications.  The Treasury also announced its report on financial regulation, which contains "over 80 recommendations" to simplify financial regulatory efforts and encourage innovation.  The recommendations seek to revise laws and regulations governing the financial industry in order to allow businesses to operate more efficiently.  The Treasury stated the recommendations are intended to:
Embrace the efficient and responsible use of consumer financial data and competitive technologies;
Streamline the regulatory environment to foster innovation and avoid fragmentation;
Modernize regulations for an array of financial products and activities; and
Facilitate regulatory sandboxes to promote innovation.
Acting Director Mulvaney's statement is available here.
The Treasury's statement and report is available here.
The OCC's statement is available here.