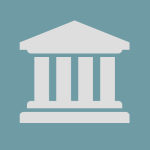 Montana Updates Rules Implementing Montana Mortgage Act
The Montana Division of Banking and Financial Institutions (the Division) recently amended its rules that implement the Montana Mortgage Act (MMA). These changes became effective on June 12, 2021.
Some of the key changes made by the Division include the following:
Adopting a new rule stating that a mortgage lender, broker, or servicer must pay the Division for the actual cost of an examination or investigation, including necessary travel expenses;
Adding a provision stating that the Division may suspend or revoke a license for violations of the MMA, or other state or federal law relating to residential mortgage loans;
Amending the existing rule on complaints to clarify that the complaint process applies to all complaints against licensees, not only those from consumers, and to formally adopt the existing complaint form that is available on the Division's website into the rule;
Removing the NMLS fee and clarifying the form to be used for a MLO military member or reservist who was on active duty status at the time of license renewal to reinstate their license within 30 days of their discharge date from active duty status;
Adopting, by reference, the Mortgage Loan Origination Disclosure Form and the Bona Fide Not-For-Profit Certification that are available on the Division's website; and
Clarifying the process when an initial application is received during the license renewal period and the applicant requests expedited processing.
The Division also made various technical changes to the rules, such as updating authority citations and website references.