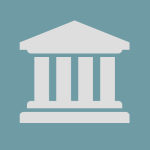 Montana Revises Mortgage Law
Montana recently revised its Mortgage Act. The law will allow mortgage loan originators to work remotely without a branch license under certain conditions. The revisions also include, as described further below, changing designated manager requirements, adding a reporting requirement, and adding defined terms.
The revisions include, among other things:
Adding to the definition of "branch office" that a remote working mortgage loan originator does not constitute a branch office under certain conditions;
Adding the defined term "confidential supervisory information" which includes: communications with the department related to a licensee's supervision; reports such as exam, visitation, inspection, and compliance; protected personal information; information exempt from disclosure under federal law (12 U.S.C. 5111); information related to rulemaking; materials prepared by the department in exercising its supervisory authority; and confidential criminal justice information; and clarifying the law related to the disclosure of confidential supervisory information;
Including in the definition of a "mortgage servicer" servicers of home equity conversion mortgages and reverse mortgages, and defining those servicers as an entity that "makes or holds out to the public that the entity can make a payment to the borrower";
Adding the requirement that a licensee notify the department through NMLS within 15 business days after a licensee "has reason to know of the occurrence" of a cybersecurity incident that either affected the licensee's business, or involved or potentially involved access to customer personal information; and
No longer requiring a "designated manager" (a licensed mortgage loan originator with 3 years of experience or a registered mortgage loan originator) for each originating office and branch. The law now will require only a single designated manager to oversee all of a licensee's mortgage origination activity.
These changes will be effective on July 1, 2023.