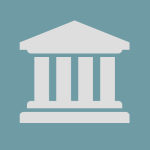 Montana Reduces the Required Surety Bond for Mortgage Lenders and Brokers
On April 22, 2016, the Montana Department of Administration proposed a revision to Mont. Admin. R. 2.59.1735.  This rule sets forth the requirement that an entity applying for a license as a mortgage broker or mortgage lender in Montana that has no prior business history, or a business history of less than one year at the time of application, must purchase a surety bond.
The revision reduces the amount of the required surety bond from $50,000 to $25,000, in recognition of the fact that since the original rule was adopted, no new licensees have originated enough Montana mortgage loans in one year to require a $50,000 surety bond.
The revision takes effect on June 18, 2016.