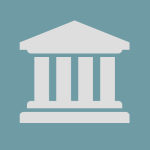 MD Adopts Changes to Residential Foreclosure Procedures
Maryland recently adopted what it characterizes as nonsubstantive changes to clarify previous regulatory amendments (adopted July 22, 2022) regarding foreclosure procedures for residential property. The adopted regulatory amendments, including these recent changes, are effective March 1, 2023.
As background, Maryland had amended its foreclosure procedures in order to reduce document exchange burdens and procedural gaps in the mediation process, create new mediation process forms that provide more explanation and guidance, and update the provisions on the Commissioner of Financial Regulation's authority over certain legal and regulatory violations.
The recently-adopted final changes to the earlier amendments came in response to comments received, and include "moving language within the proposed text to better suited locations; restating certain language to better highlight an applicable timeframe for borrowers and removing unnecessary language."